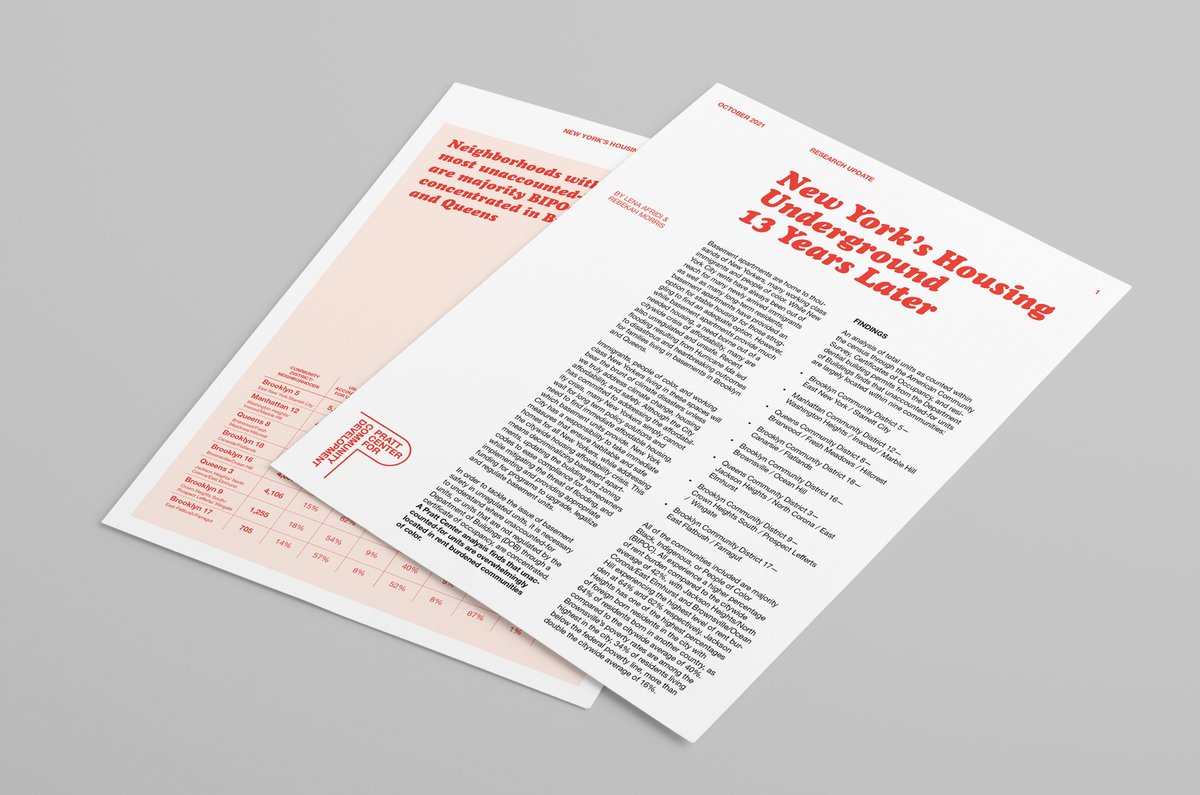 Findings
These unaccounted-for units are largely located within 8 communities:
Brooklyn Community District 5—East New York / Starrett City
Manhattan Community District 12—Washington Heights / Inwood / Marble Hill
Queens Community District 8—Briarwood / Fresh Meadows / Hillcrest
Brooklyn Community District 18—Canarsie / Flatlands
Brooklyn Community District 16—Brownsville / Ocean Hill
Queens Community District 3—Jackson Heights / North Corona / East Elmhurst
Brooklyn Community District 9—Crown Heights South / Prospect Lefferts / Wingate
Brooklyn Community District 17—East Flatbush / Farragut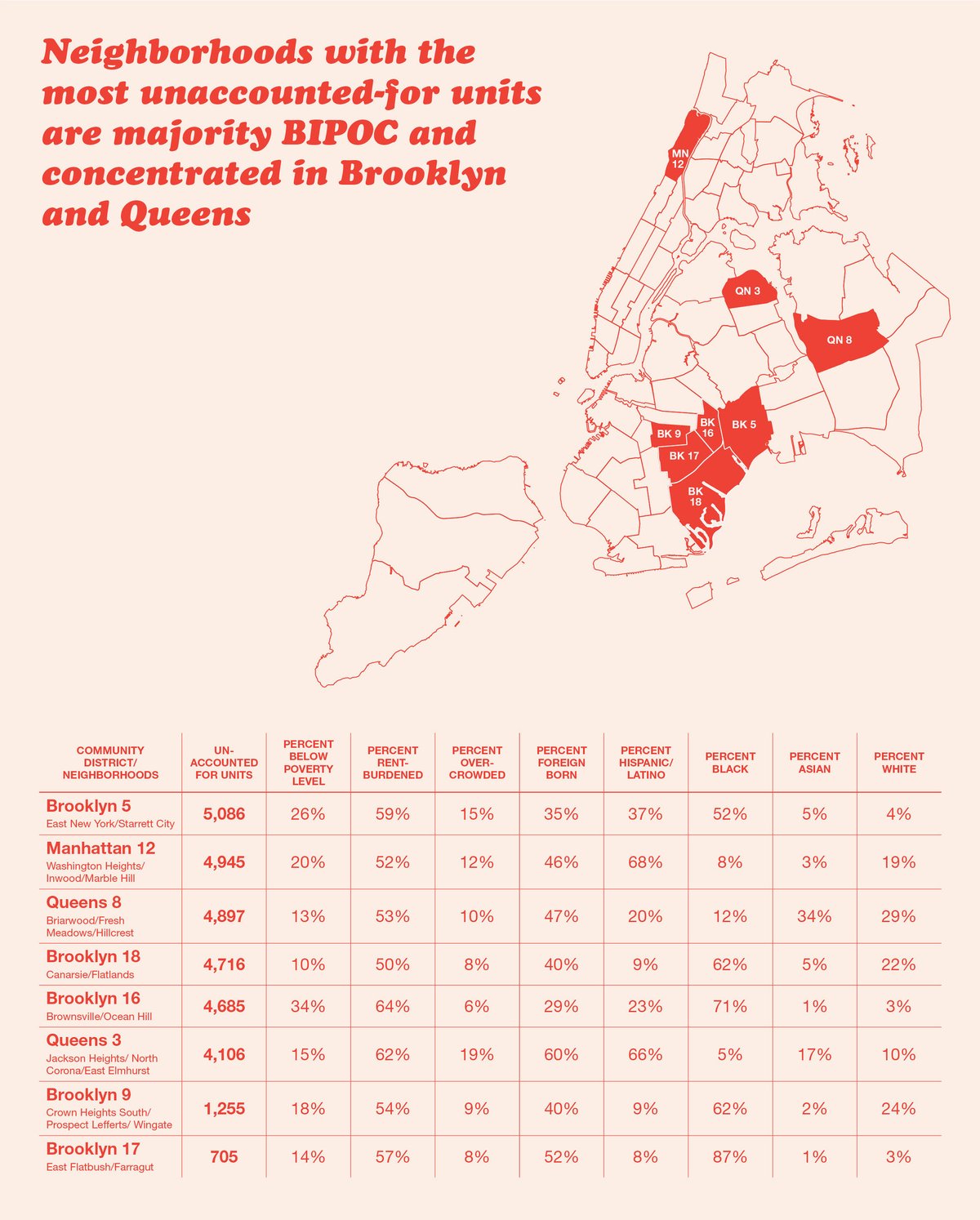 Background
Pratt Center undertook this analysis following the devastation wrought by Hurricane Ida on September 1, 2021. Although there has been some movement towards a citywide legalization policy since the 2008 report was published, the avoidable loss of 11 lives in flooded basement apartments during Ida made it clear that there was an urgent need for fresh data that could fuel public conversation and propel action to make these units safe and habitable.
Basement apartments are home to thousands of New Yorkers, many working class immigrants and people of color. New Yorkers living in these spaces are already bearing the brunt of climate disasters, and the City has a responsibility to take immediate measures that ensure habitable and safe homes for all New Yorkers, while addressing the citywide housing affordability crisis. This means decriminalizing basement apartments, updating the building and zoning codes to ease compliance for homeowners while mitigating the threat of flooding, and implementing and providing appropriate funding for programs to upgrade, legalize and regulate basement units.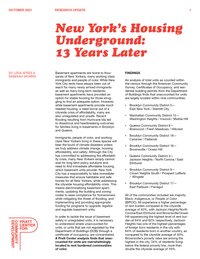 Downloads