Pratt Center is serving as an advisor to the East New York Basement Conversion Pilot Program, a joint effort by the City of New York and Cypress Hills Local Development Corporation to help low- and moderate-income homeowners in East New York convert their basement or cellar into a safe, legal, and rentable apartment.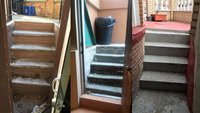 The ongoing affordable housing crisis and the current CoVid-19 pandemic highlight the urgent need for new safe, healthy, and affordable housing for many New Yorkers, including essential workers, immigrants, and low-income New Yorkers of color.
The East New York Basements Pilot represents a vital opportunity to maximize existing housing stock through testing new building codes, financing mechanisms and land use policies to convert basements and cellars into habitable apartments. If successful and brought citywide, this model could eventually bring tens of thousands of new and already inhabited basements and cellars into the legally recognized housing market.
The East New York Basements Pilot is the outcome of over a decade of advocacy by Pratt Center and our partners that helped secure $12 million from Mayor de Blasio during the rezoning of East New York for the Pilot. Pratt Center was a member of a joint technical working group of City agencies and community organizations convened by the City to negotiate the legal framework and design of the pilot. The outcome of this working group was the passage of Local Law 49, signed into law in early 2019.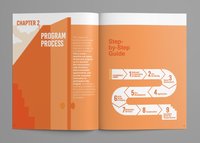 Ongoing technical assistance support on policy and programmatic challenges that arise around zoning, land use and building code issues
The design of a Homeowner Guidebook to communicate and clarify the complicated participation process, guiding homeowners from the initial application through the completed conversion of their basement.
Due to the economic crisis wrought by the pandemic, Mayor De Blasio cut almost all funding for the pilot in June 2020, leaving its fate unclear. The Pratt Center along with other members of the BASE Campaign continue to fight for the legalization of basement apartments despite this shortsighted decision.