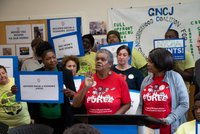 Pratt Center provided technical assistance to the Gowanus Neighborhood Coalition for Justice (GNCJ), a group of stakeholders convened by Fifth Avenue Committee to elevate the priorities of low- and moderate- income residents, industrial firms, and neighborhood-based organizations and small businesses during the Gowanus neighborhood rezoning.
BACKGROUND
In October 2016, the City made its long-awaited announcement to include Gowanus, Brooklyn on its list of "Housing New York" neighborhood rezonings. Even prior to the announcement, there had been extensive planning and community discussion about the future of the area, and Pratt Center has a long history of partnering with community-based groups concerned with accountable development and environmental justice in the area. From 2013-2015 Pratt Center guided Bridging Gowanus, a community planning process to shape a sustainable, livable, and inclusive future for the Gowanus neighborhood.
Today, the majority of the Gowanus is zoned for manufacturing and surrounds a working canal, with the neighborhood boasting a strong industrial sector. At the same time, Gowanus has been drastically transformed in the last 15 years. Residents have been priced out and pushed out, as evidenced by the loss of rent stabilized housing and the decline of the Latino community. Meanwhile, industrial businesses are competing with as-of-right uses while small businesses are unable to afford their rent.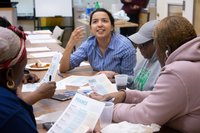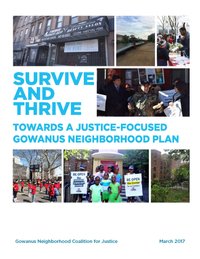 Downloads