"Public Action, Public Value" details how the current system of public action and investment misses the mark in advancing equity within neighborhoods. It quantifies how much value the anticipated rezoning of the Gowanus neighborhood in Brooklyn will generate and accrue to private landholders, while allowing urgent public needs next door to remain unresolved. The study offers proposals for how the City could recover some of this value to address capital funding gaps at three local NYCHA campuses to respond to the overdue demands of the thousands of predominantly low-income Black and Latinx New Yorkers living in public housing.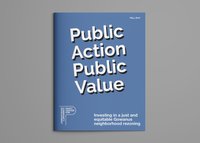 In New York, when regulatory actions such as zoning changes increase land values, landowners or speculative investors disproportionately reap the benefits, even though a public action is needed to create the value. Under the current system, property values increase, rewarding landowners, while soaring rents often displace long standing businesses and residents. But more of this value could be recovered for deeply needed public uses that make our city more equitable. By centering equity and employing innovative tools for public value recovery, policymakers can ensure that those most in need benefit from public investment and other public actions.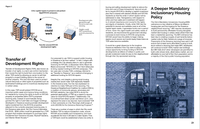 A residual land value analysis conducted by David Rosen & Associates found that the proposed Gowanus zoning action would generate $108 million to $1.3 billion in additional land value for the Gowanus neighborhood after costs for remediation, open space requirements, mandatory inclusionary housing, and a return on investment are all included.
Three public housing developments--Gowanus Houses, Wyckoff Gardens, and Warren Street--house 25% of renter households, but face a combined $237 million capital funding gap.
The application of an Equity Framework to evaluate potential recovery tools led to the recommendation of the following two key proposals for Gowanus:
The City should study selling NYCHA's air rights to developers of the hundreds of parcels most likely to be developed under the Gowanus neighborhood zoning proposal, and require that the money be invested in fixing up the three housing complexes.
The City should deepen the MIH option in Gowanus to create new affordable housing that would be "within reach" of current NYCHA residents.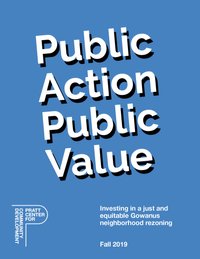 Downloads