Notes on a Year After Hurricane Ida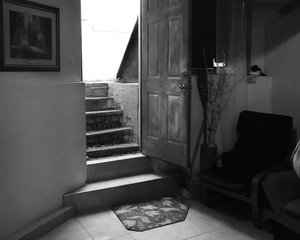 New Yorkers swim in the summer. Swimming can be dangerous, but lifeguards make it safer. The government's responsibility to prevent drownings is so widely accepted that Mayor Adams received significant criticism this summer when, amidst a lifeguard shortage, he proposed leaving public beaches and pools unguarded and launching PSAs on water safety instead. The pushback worked: the city negotiated with the lifeguard union to offer higher wages and a training program to recruit more lifeguards. But New Yorkers haven't seen such decisive action to prevent all drownings. 
Last summer, 11 New Yorkers drowned in their basement homes during the unprecedented stormwater floods caused by Hurricane Ida. Today, in the midst of another hurricane season, basement tenants and homeowners are as unprotected as they were a year ago. In many ways, the same could be said 14 years ago when the Basement Apartments Safe for Everyone (BASE) campaign was first organized. BASE's specific policy demands have evolved since 2007, as concerns have grown from fire safety and tenants' rights to mitigating increasing flood risk due to climate change, but the key policy solution remains the same: safety through legalization. After the deaths and displacement of Hurricane Ida, there seemed to finally be momentum. So why haven't we legalized basement apartments yet, and what will it take?
Let's get something out of the way: a common but empty response to calls for basement apartment safety is that no one should live in them. The implied policy intervention is either the status quo — leaving people to live with the hazards of unregulated housing — or to ramp up enforcement and vacate people living in subgrade units. But where would people go? 
Tenants live in basement apartments because New York City has a housing crisis. Most are in low-income communities of color, helping both tenants and homeowners stave off displacement due to a growing rent-gouging crisis and speculation on small homes. (Two more issues New York lawmakers neglected to take action on in the last legislative session.) Poor tenants face many obstacles to securing housing in NYC: less than 1%of apartments renting for less than $1,500 a month are vacant, rent-stabilized apartments are seeing their biggest rent-hikes in a decade, eviction filings are up without enough lawyers to defend tenants, rental subsidies are underfunded, the few who are able to secure housing vouchers often face discrimination when applying for apartments (with inadequate resources for fair housing enforcement). In this context, "no one should live in basements" is an implausible policy position. And with climate change increasing flood risk citywide, inaction is indefensible.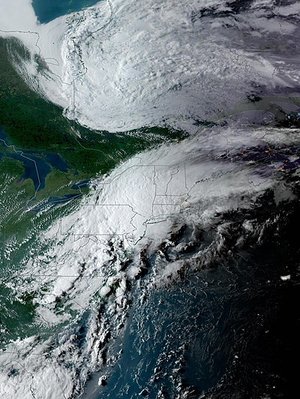 By National Aeronautics and Space Administration, https://www.worldview.earthdata.nasa.gov/.
If the life-and-death urgency of the problem is easy to understand, the policy solution can feel like the opposite. Legalizing basement apartments requires multiple layers of regulatory reform at both the State and City level — with political challenges at each. 
Zoning changes, for instance, are within City control but require lengthy environmental and land use review processes, including approval from the City Planning Commission, City Council, and Mayor. The City recently announced zoning proposals that could remove barriers to converting basement apartments, but they expect these to take years. While the State does not control zoning, it can legalize accessory dwelling units (ADUs) such as basements statewide and set deadlines for localities to make it happen. However, this year Albany legislators from suburban districts killed one such bill proposed in the Executive budget. 
Building code, another key area for basement legalization, requires both City and State action. Here's the good news: the NYC Building Code and Housing Maintenance Code, which are amended on a three-year cycle, were updated last year with key reforms to enable basement conversions. The less-good news: the State's Multiple-Dwelling Law imposes its own complex building code regulations for buildings with three or more units, many of which would be too onerous and costly for small homeowners adding a new legal unit to navigate. According to Pratt's internal analysis, half the city's potentially-convertible basement and cellar units are in two- and three-family homes, and as such would be effectively excluded from a citywide basements program by this state law. A billthat would have exempted these units from the state's Multiple-Dwelling Law, giving New York City local control to create safety standards for basement apartments, was never brought to a vote. 
The City's legalization efforts may be hamstrung by the State, but not blocked completely. The Department of City Planning must prioritize the proposed zoning text amendments that would benefit basement legalization, and City Council members will need to step up to represent low-income, immigrant tenants of color living at the frontlines of climate change. Beyond legalization, the City will be responsible for creating a citywide basements conversion program — including providing funding and technical assistance to ensure that low-income homeowners and tenants can access the program. The City has a great model in its East New York Basement Conversion Pilot Program, but neglected to restore funding to complete the program in this year's budget. 
We know how to make basement apartments safe. It can't be done in a single swift action. It will take ongoing commitment and coordination from our public officials. But we do know what to do — and, most importantly, why we must.
The public outcry over the lifeguard shortage this summer wasn't met with skepticism about whether people need to swim, calls for lengthy studies on who swims and where, or racist dog-whistle complaints that neighborhoods shouldn't be burdened by providing public beaches and pools. We all agreed and took action: we can't let people drown.