Sylvia Morse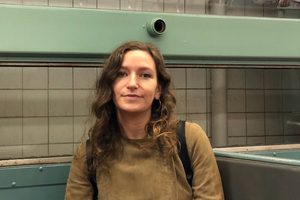 Program Manager, Policy
Sylvia Morse is Program Manager for Policy at Pratt Center for Community Development, overseeing research and implementation of policy projects that advance housing justice initiatives.
Sylvia is a lifelong New Yorker who has focused her work on community planning, the solidarity economy, and housing justice. Prior to joining Pratt Center, as Assistant Director of the Cooperative Development Program at Center for Family Life in Sunset Park, Sylvia partnered with domestic workers to grow worker-owned cooperative businesses citywide. Previously, Sylvia worked at the NYC Office of Management and Budget as Senior Policy Analyst on Superstorm Sandy housing recovery initiatives, and at the Corporation for Supportive Housing to advance supportive housing programs and policy nationally. Sylvia is also Co-Editor of the book Zoned Out!: Race, Displacement, and City Planning in New York City. Sylvia is also a current Board Member of the Cooper Square Community Land Trust.
Sylvia has a Master's Degree in Urban Planning from the City University of New York Hunter College and a B.A. from Oberlin College. Outside of work, she tries to spend as much time as possible at city parks and beaches.