News from Pratt Center: June 2021
A NEW CLIMATE NETWORK FOR NYCHA RESIDENTS
Pratt Center leading effort to help NYCHA strategize with residents on sustainability and resiliency issues
As NYCHA's Capital Planning division prepares to release its updated Sustainability Agenda and first ever Climate Adaptation Plan, it called on Pratt Center to help ensure that NYCHA residents' needs and concerns are directly informing the strategies in these pivotal policy documents. We crafted a comprehensive resident engagement strategy, recruited a network of 15 residents representing 14 NYCHA developments across 4 boroughs, and worked with NYCHA to build a 5-session workshop series, which will culminate in the integration of the Networks' feedback into both plans along with longer term, deeper relationship building on climate issues between NYCHA, the Climate Action Network and other residents.

Our Senior Program Manager and longtime energy and sustainability guru Rebekah Morris is leading the project along with Senior Fellow Daphany Sanchez, founder of Kinetic Communities. Rebekah shared a few of her takeaways from the series so far:

"The energy and thoughtfulness that participants are bringing to this workshop series speaks volumes about the level of concern residents have about climate change, sustainability and ensuring that NYCHA is prepared for these challenges. Network members have consistently spoken about the desire to become partners with NYCHA—not just tenants—and this provides the initial stepping stone for building the trust and transparency required for real partnerships."

Read more about this project→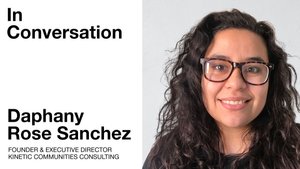 We recently spoke with Daphany Sanchez, our longtime collaborator and now Senior Fellow, about what led her into the world of energy and how her company is working to transform the sector. In the interview she shares the story of being rescued from her family's Staten Island home after Sandy and how this experience forever changed her outlook on climate and the built environment. "I get very annoyed when people say we need to develop climate action solutions for the future. That's offensive because climate disasters are impacting peoples' lives today, and have been for decades."

Read the full interview→
LENA AFRIDI JOINS PRATT CENTER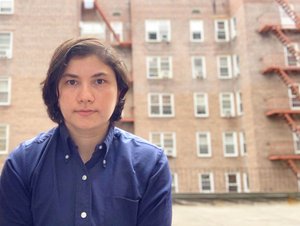 We're thrilled to welcome Lena Afridi to Pratt Center as our new Director of Policy and Strategic Partnerships. In this role, Lena will oversee our technical assistance work with community based organizations and guide the trajectory of our policy and advocacy agenda as a new mayoral administration and City Council takes shape. Lena has been a close collaborator with Pratt Center since her days at the Association for Neighborhood and Housing Development and brings considerable experience mobilizing communities, shaping strategy and executing advocacy campaigns.

View Lena's full bio→
PRATT CENTER IN THE NEWS

NYC's Next Mayor Needs to Revamp City Planning for Equity
Senior Fellow Elena Conte co-authored an op-ed laying out planning and land use priorities for for the next mayor.
Read at City Limits→

Fashion can support AAPI community in the Garment District
Director Adam Friedman was interviewed about the vital role the Garment District plays in NYC's fashion ecosystem.
Read the story at Refinery29→

City to require racial-equity studies in rezoning process
We were proud to work with the Racial Impact Study Coalition on Int 1572-B, legislation that makes data on race and displacement a formal part of the land use review process.
Read the story at Crain's→

DATA TRAINING AND "OFFICE HOURS" OFFER TIPS FOR NONPROFIT TEAMS
Last Thursday, June 24, we launched a new training workshop focused on helping nonprofits move forward in their data journey by utilizing agile methods and open source tools borrowed from the tech sector. Democratizing Data Researcher Taylor McGinnis outlined the essential roles needed on a data team, highlighted the importance of knowing your audience through user research, and demonstrated tools and strategies for improving team performance and keeping team members in sync.
Over the next two weeks, Taylor will be hosting 45-minute "office hours" for staff at community-based organizations to get help evaluating their current data approach and deciding how to better incorporate data into their work. These sessions are limited and available on a first come, first served basis.

Sign up for a time slot→
8 PRATT GRADUATE FELLOW POSITIONS AVAILABLE FOR 2021-2022
Each academic year, Pratt Center selects a number of Pratt Institute graduate students to work alongside staff members on urban planning and policy projects. Each fellow is assigned to a staff member who supervises their work and provides training and career mentorship. It's a unique opportunity for graduate students to apply what they learn in the classroom to the "real world" practice of planning and community development. Pratt students can view the fellowship positions and learn how to apply here.
WHAT WE'RE READING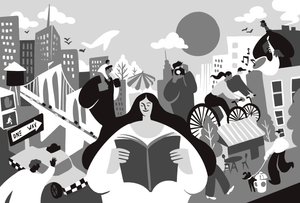 SUBSCRIBE HERE TO RECEIVE OUR MONTHLY NEWSLETTER