Lena Afridi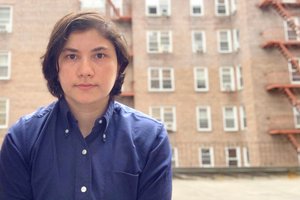 Interim Executive Director
lafridi@prattcenter.net
As the Interim Executive Director of Pratt Center, Lena brings more than a decade of experience in economic development, planning, and public policy. Lena has written extensively on economic development and is a frequent public speaker on a variety of issues. Lena currently oversees all program development work, and has focused specifically on expanding Pratt Center's housing justice and economic justice program areas. Lena oversees contractors and staff to fulfill current program deliverables and commitments and works closely with community-based partners to develop research and advocacy strategies that advance grassroots campaigns on equitable planning and land use processes. As director, Lena also oversees and coordinates finance, grants and donor management, and fundraising plans for Pratt Center. 
In her previous role as Director of Policy, Lena oversaw Pratt Center's planning technical assistance work with community-based organizations, and guided our policy research and advocacy agenda. 
Born in Karachi and raised in Queens, Lena is committed to fighting for good jobs,  dignified housing, and equitable development shaped by and for low-wealth immigrant communities and communities of color. Spanning movements for over a decade, Lena's work connects issues of race, labor, and city planning. Lena's research, data analysis, and advocacy is reflected in implemented policies that address economic and racial inequity throughout New York. She was a 2016 Urban Design Forum Forefront Fellow and a 2017 Next City Vanguard Fellow.