A Message from Pratt Center's New Executive Director
Today, we shared the exciting news that Alexa Kasdan will join Pratt Center as our next Executive Director, starting on September 1st. She brings twenty years of experience leading participatory research and policy initiatives with particular attention to elevating the expertise of low-income communities of color. Alexa's work throughout her career has intersected repeatedly with the Pratt Center, and provided her opportunity to develop long-term, overlapping relationships with many of our community partners.
The full announcement can be viewed here. Below is a brief note from Alexa.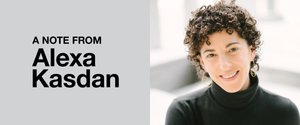 To Friends and Supporters of Pratt Center:
As we all know too well, New York City communities face critical challenges following years of public health and economic crises. Inequality has deepened and our city has become increasingly unaffordable and unlivable for most people, particularly in communities of color. Bold action to create deeply affordable housing, ensure equitable access to transportation, mitigate climate disasters, protect small businesses, and advance racial justice is needed more than ever.
I am thrilled to pick up the baton as the next Executive Director at Pratt Center because I see these challenges as opportunities. I've spent my career leading community-driven policy, planning and research and I believe deeply that those closest to the problems have the best solutions. So, I'm excited to build on the great work being done at Pratt Center to improve the safety of basement apartments, ensure housing affordability, facilitate community planning, retrofit homes towards clean energy, and support local manufacturers through the Made in NYC initiative. 
Because I have worked closely with Pratt Center in the past, I know we can play a pivotal role to ensure that our neighborhoods recover in a way that is equitable, resilient, and centers people at the frontlines.
I look forward to getting to work on September 1st and connecting with Pratt Center partners and allies to ensure that Pratt is a go-to resource for communities that are organizing, planning and fighting for a more equitable and just New York City!