Free Training: Visualizing Data for Greater Impact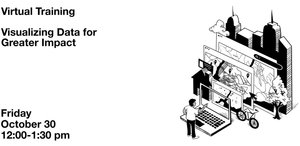 About the Training
This free training will demonstrate how you and your organization can maximize Pratt Center's Neighborhood Data Portal (NDP) to apply and visualize data to develop impactful programs. In this session, you will:
Get to know and work with a variety of demographic and non-demographic data layers
Become familiar with the capabilities of all NDP tools
Learn how to draw and customize your own map for print
Learn how to select data on the map and export as Excel tables.

About the Neighborhood Data Portal
Launched by Pratt Center in 2016, the Neighborhood Data Portal is a free, online data mapping platform that integrates several dozen datasets that break down NYC by the numbers. While this training will focus on the fundamentals of using the data portal, we will also include tips and insights into how spatial data can strengthen and support healthy program development.

About the Instructor
This virtual training will be led by Pratt Center Senior GIS Specialist Sadra Shahab, who created the Neighborhood Data Portal in 2016. Sadra teaches graduate-level city planning and GIS courses at Pratt Institute and regularly leads data literacy workshops for community-based organizations, organizers and advocates.