Sydney Céspedes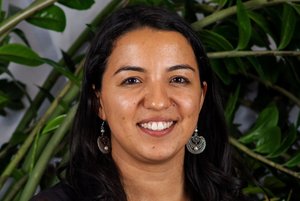 Planner Pratt Center for Community Development
As a Planner at the Pratt Center, Sydney Céspedes works closely with the Policy Director to assist in the design, implementation and management of community-based planning technical assistance projects.
Sydney has over five years of experience working with low-income and diverse communities. Previously, she was a consultant with MIG in Berkeley, California where she specialized in public outreach and strategic planning. At MIG she developed and implemented public outreach plans, designed bilingual community workshops and surveys, and facilitated stakeholder meetings for a diverse range of public agencies on a variety of issue areas such as transportation, housing, health, parks and higher education. Sydney has conducted research at the Center for Community Innovation in collaboration with community-based partners to analyze the impact of transit investment on residential displacement on a neighborhood level. She brings a holistic understanding of urban planning from her experience working at the Urban Justice Center (UJC), where for nearly three years she provided legal services through representation in administrative hearings and housing court advocacy in New York City.
Sydney has a master's degree in City Planning from the University of California, Berkeley and a bachelor's degree in Political Science from Hunter College of The City University of New York.