Sara Brandt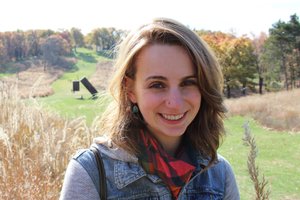 M.Arch Candidate
Sara Brandt is a third year Master of Architecture candidate at Pratt Institute who aims to design sustainable and community driven urban spaces. Prior to pursuing a career in architecture, Sara received a Fulbright Scholarship to teach English in Spain from 2014–2015 where she worked on published psychiatric research at the Jiménez Díaz Foundation University Hospital.
She also spent two years working on published neuropsychological research at the Icahn School of Medicine at Mount Sinai and Columbia University Irving Medical Center. As an architectural designer she has worked on both commercial and residential projects with S9 Architecture and Bromley Caldari Architects. Sara merges her passions for psychology and design by creating socially conscious architecture that engages with its surrounding context and responds to the human experience. 
Sara holds a Bachelor of the Arts in Psychology and a Spanish Minor from Skidmore College with Phi Beta Kappa and Magna Cum Laude honors.