Ira Stern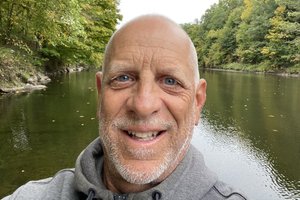 Associate Professor Graduate Center for Planning & the Environment
Ira Stern is an environmental planner and professor specializing in watershed planning and protection, land conservation and management, nature-based solutions, and sustainability He has worked in urban, suburban, and rural communities in the private, non-profit and governmental sectors.

He served as executive director of two Hudson Valley land trusts for a decade including a term as Chair of the Land Trust Alliance of New York. In 1995, he joined NYCDEP and was a member of the City negotiating team that resulted in the landmark 1997 Watershed Agreement. In the role of Director of Watershed Lands and Community Planning for 12 years, Ira led the enhancement and implementation of the voluntary watershed protection programs for the NYC water supply including land acquisition, stream management, community planning, and the genesis and programs of the Catskill Watershed Corporation and Watershed Agricultural Council.

Ira held other leadership positions in the Bureau of Water Supply including Regional Manager in water supply operations, Chief of Natural Resources covering recreation, land management, forestry and ecology, and as Senior Manager for Innovation. He retired from City service in 2022.

He has been teaching at the Pratt Graduate Center for Planning and the Environment since 2006. Current courses include Sustainability Indicators, Watershed Planning, SES Capstone, and CRP Thesis.

Ira has a BA in History from Hobart College and a Master's in City and Regional Planning from Pratt Institute. He lives with his family in the Hudson Valley.