Betty Yu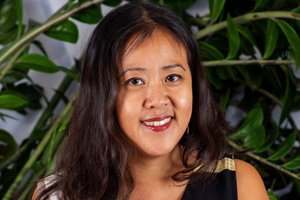 Visiting Assistant Professor Social Science and Cultural Studies
Betty Yu is a socially engaged multimedia artist, photographer, filmmaker, educator, and activist born and raised in NYC to Chinese immigrant parents. Ms. Yu integrates documentary film, new media platforms, and community-infused approaches into her artistic practice, Ms. Yu's documentary "Resilience" about her garment worker mother fighting sweatshop conditions screened at national and international film festivals including the Margaret Mead Film and Video Festival. Yu's multi-media installation, "The Garment Worker" was featured at Tribeca Film Institute's Interactive Showcase. In 2020, she worked with housing activists create "Resistance in Progress" a multi-media installation featured at Queens Museum. She has also exhibited at Brooklyn Museum, Apex Art Gallery, Squeaky Wheel Film and Media Art Center and the Eastman Kodak Museum. Ms. Yu has been awarded artist residencies and fellowships with institutions such as the Laundromat Project, International Studio & Curatorial Program, Asian American Arts Alliance, En Foco Photography, Santa Fe Art Institute, Stone Leaf, Pratt Institute, China Residencies, Flux Factory and the Intercultural Leadership Institute, and SPACE at Ryder Farm.
In 2015, Betty co-founded Chinatown Art Brigade, a cultural collective using art to advance anti-gentrification organizing. Betty received the 2016 SOAPBOX Artist Award from Laundromat Project. Betty won the 2017 Aronson Journalism for Social Justice Award for her film "Three Tours" about U.S. veterans returning home from war in Iraq and their journey to overcome their PTSD. Ms. Yu is a 2017-18 fellow of the Intercultural Leadership Institute. Betty recently had her first solo exhibition, "(DIs)Placed in Sunset Park" at Open Source Gallery in September 2018 in New York City. This work was also included in 2019 BRIC's Biennial where her project received an honorable mention in the New York Times. Betty will have her curatorial debut in the Fall 2020 as she presents "Imagining De-Gentrified Futures", an exhibition that will feature artists of color, activists and others along with her own work at Apex Art in Tribeca, NYC.
Betty is an adjunct assistant professor teaching new media, film theory, art and video production at various colleges in New York City, including The New School, John Jay College, Pratt Institute Marymount Manhattan College and Hunter College. Ms. Yu's work has been exhibited, screened and featured at the International Center of Photography, Directors Guild of America, Brooklyn Museum, The Eastman Kodak Museum, BRIC, Visual Communications Los Angeles Asian Pacific Film & Video Festival and No Longer Empty's pop up gallery. Betty is a 2016 A Blade of Grass Fellow for Socially Engaged Art for her project with Chinatown Art Brigade. Ms. Yu has received numerous grants for our work including support from Art Matters Foundation, Brooklyn Arts Council, Wave Farm Media Arts and the Paul Robeson Fund for Independent Media.