Community Photo Album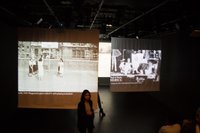 This research and exhibition of the community surrounding Sara D Roosevelt (SDR) Park in the Lower East Side of Manhattan seeks to inspire community engagement in the reclamation of an underutilized parks building.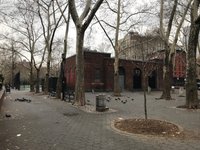 The Stanton Street building, one of four parks buildings originally constructed within SDR Park, is one of about 40 underutilized NYC Parks Department buildings in Manhattan which operated as community centers until the 1970s. Many of these buildings have remained closed to the public and neglected since that time. These inaccessible properties are distributed throughout the city but are located primarily in low-income neighborhoods.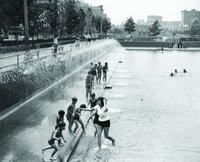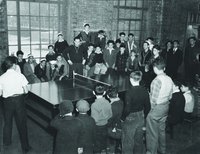 The movement to revitalize the Stanton Street Building serves as a model of community-driven initiatives to return the underutilized parks building to the public. Neighborhood activists have been advocating for decades to return the building to the public. Organizations such as the Sara D. Roosevelt Park Coalition have been advocating for the building to be restored and returned to the community, beginning with the restrooms which have been inaccessible to the public since 1994. The process exemplifies a model of community-driven awareness campaigns, citizen participation, and community-based stewardship, building upon a robust and expansive network of collaborators that includes numerous organizations, community members, and citizens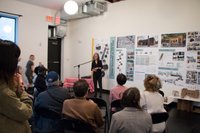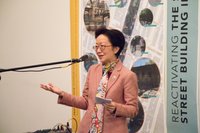 This public exhibition elicited further involvement from the community by seeking additional archives and narratives as part of the growing community connected by the park. Input from the community will be collected as part of a web-based digital archive accessible to the public.