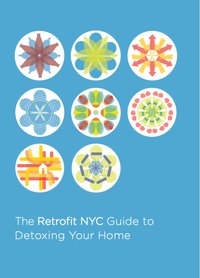 Downloads
Pratt Center created this guide, which provides simple steps for a greener and healthier living environment.
From the guide: "Every day, we are exposed to toxins that are dangerous to our health, our homes and the environment. Many of these chemicals are especially dangerous for children and pregnant women. Some are known to cause cancer, disrupt hormones, and lead to respiratory disease and allergies.
Fortunately, you can use your purchasing power and change your behavior at no cost and with little effort. For these reasons, we developed these simple tips about energy, air, water, cleaning products, plastics, mold, lead, pesticides, and food. Just one step can make a difference for your health and help create a better environment for everyone."
Download the Retrofit NYC Guide to Detoxing Your Home, available in English and Spanish.