In the aftermath of Superstorm Sandy, Pratt Center documented the impact of the storm through a series of maps focusing on residential areas and Industrial Business Zones (IBZs) devastated by Sandy. These maps highlight the need for more comprehensive data that accounts for the damage done to residential and industrial communities to enable all New Yorkers to understand the challenges we face, as well as to inform the equitable allocation of rebuilding funds.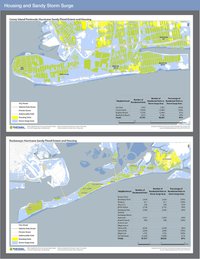 Downloads
The residential maps document the number of homes directly affected in Coney Island and the Rockaways, and show how vulnerable many residential neighborhoods remain to future storms.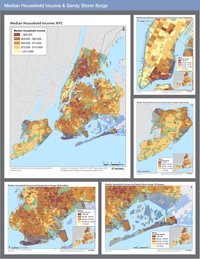 Downloads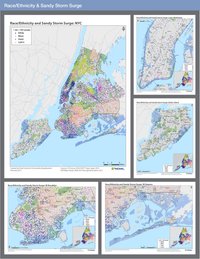 Downloads
The Race/Ethnicity and Median Household Income maps illustrate the storm's disparate impacts on low-income New Yorkers of color.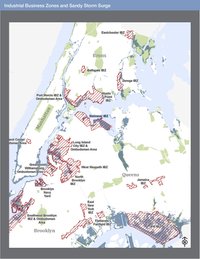 Downloads
The IBZ map demonstrates that many industrial areas, including those which use or store toxic materials, are also located in low-lying waterfront areas. There is a concern that toxics were carried by the floodwaters into surrounding residential areas and deposited in the soil.