EnergyFit NYC seeks to ramp up energy efficiency retrofits in small, 1–4 family homes, which are a critical source of affordable housing for low-income New Yorkers. The EnergyFit model simplifies and reduces the costs of retrofitting using a standard package of energy measures tailored to the needs of particular types of buildings. 
The EnergyFit NYC Pilot successfully proved that the use of a streamlined process for engaging and supporting homeowners, coupled with the use of a standardized package of retrofit measures, could increase the number of homeowners choosing to retrofit their buildings. EnergyFit NYC is now moving into the next phase of testing.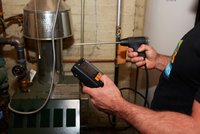 Retrofitting small homes for energy efficiency to address the climate change crisis and reduce the inequitable energy burden has been a particular challenge for New York City. As of mid-2018, almost 50,000 retrofits have occurred across New York State, but less than 2% (861) of those have been in New York City – despite there being over 863,000 small homes (of which, around 247,000 are located in low-income communities and communities of color). In a previous initiative, Pratt Center worked with community groups to enroll these small homes but learned that numerous barriers such as confusing audits, lack of cost/benefit information, high project costs, and paltry incentives discourage homeowners.
EnergyFit provides a new model for engaging and supporting low- and moderate-income homeowners in making their homes energy efficient. By building a program that recognizes typical barriers and is designed better for their needs - such as reducing the number of points of decision making, providing a set and predictable price point, increasing incentives, simplifying complex technical language - the opportunity to increase the ability of homeowners to invest in energy efficiency improves dramatically.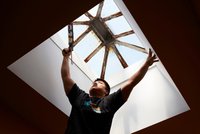 In 2015, Pratt Center was funded by the New York City Council to pilot an energy efficiency program based on years of work on Green Jobs—Green New York, the Retrofit Block by Block initiative and the Retrofit Standardization Study. From 2015–2017, we designed, implemented and analyzed the first EnergyFit NYC Pilot, which included:
Citywide buildings analysis to identify appropriate universe of targeted buildings
Design of an assessment tool to quickly screen eligible buildings using an online data collection app
Development of contractor guides to streamline implementation 
Targeted outreach to 25,000 homes
In-person walk-through energy assessments which included health and safety testing, blower-door testing, and visual assessments of energy conservation needs
Retrofit of approved homes with attic insulation, roof hatch insulation, air sealing and weather-stripping throughout the building, health and safety fixes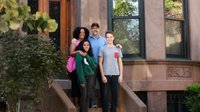 The outcomes of the post-pilot analysis confirmed that similarly built buildings (based on number of units, construction material, year built, etc.) typically had similar needs for maximizing energy efficiency and home health and comfort. 
Pratt Center's recommendations for a successful NYC-focused small homes retrofit program, with the particular needs of low- and moderate-income homeowners in mind, are presented in the Final Report, and include:
Offering a Standard Package of retrofit measures
Simplifying the homeowner engagement process
Elevating the importance of Health & Safety in program design and communication
Addressing additional barriers particular to moderate-income households
Further testing of the EnergyFit model will occur starting in mid-2022 in portions of Brooklyn. We will be working in partnership with Cypress Hills LDC, IMPACCT Brooklyn, and Kinetic Communities Consulting, with funding generously provided by the Office of Congressman Hakeem Jeffries, J.P. Morgan Chase and the 11th Hour Project.