The East Side Coastal Resiliency (ESCR) project will reconstruct Manhattan's East River Park in order to make the Lower East Side—which was battered during Superstorm Sandy—more resilient to future flood events. Pratt Center is serving as facilitator for the project's Community Advisory Group (CAG), an independent entity that will monitor the construction phase of the project to make sure that community concerns and needs are heard and addressed.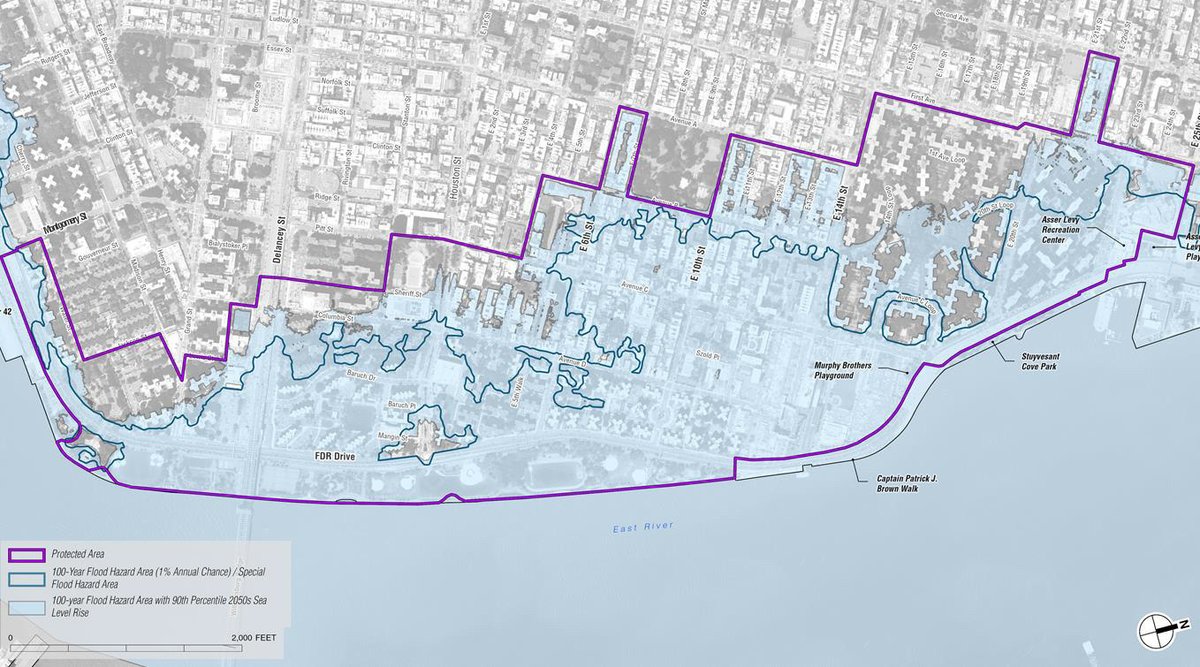 The ESCR project is a coastal protection initiative, jointly funded by the City of New York and the federal government, aimed at reducing flood risk due to coastal storms and sea level rise on Manhattan's vulnerable east side (from East 25th Street to Montgomery Street). By reconstructing 2.4 miles of waterfront and rebuilding and raising East River Park, the project is intended to integrate flood protections into the community while improving access to the waterfront. The massive project will break ground in Fall 2020; it is expected to take five years to complete and will be done in phases to maintain ongoing use of sections of the park for local residents. 
The CAG is composed of representatives of nearby public, co-op, and mixed-income housing; organizations that support parks, gardens, and recreational interests; housing, climate, and resiliency groups; and the adjacent Community Boards. Its key mission is to monitor a set of commitments that the City made to mitigate construction impacts, provide interim recreational opportunities, and make long-term investments to public spaces adjacent to East River Park. It will also serve as a vehicle for information-sharing, bridging the community and the City's project team.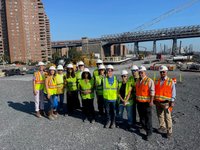 In our role as facilitator of the CAG, Pratt Center has been conducting outreach and interviews with its members to better understand the concerns and aspirations that the Lower East Side's diverse community has for the future of East River Park.
As the construction phase unfolds, we will facilitate regular meetings during which the City's project team will update the CAG about how construction is proceeding and the status of the various commitments the City made for the benefit of the community. We will also serve as the point of contact between the CAG, the City's project team, and elected officials. The cumulative impact of these efforts will ensure that the Lower East Side communities most impacted by ESCR and East River Park reconstruction are heard and understood for the duration of the years-long process.