What's happening with basement apartments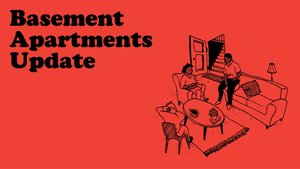 By Rebekah Morris
Senior Program Manager
Pratt Center has been working on basement legalization for as long as I've been here (8 years) and even before that. Since 2006, we've partnered with Chhaya CDC and the BASE Coalition to examine how NYC policy and planning systems have failed to both support the tenants who call basements home and the homeowners who need this source of income to keep their homes. 
The importance of creating safe, healthy, affordable basement apartments cannot be overstated – it's a vital source of housing and an important tool to solve at least part of NYC's affordable housing crisis.
Over the past 15 years, we've done studies, organized with CBOs, gone into basements to do architectural analyses, performed large-scale GIS analysis of the citywide potential for basement conversions, and fought alongside Cypress Hills LDC and the East New York Coalition for Community Advancement to finally win the East New York Basement Apartment Conversion Pilot in 2016. Together, we worked with partners and a number of city agencies to create a smartly designed pilot to test the best ways to implement a basement conversion program that's cost-effective for homeowners and safe and affordable for tenants to live in (or continue to live in – it cannot be ignored that people are already living in basements all over this city, legal or not, and that is why creating pathways to legalization is so vital).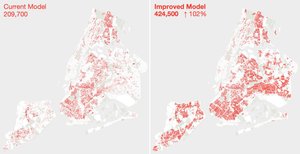 A Pratt Center analysis for the BASE Campaign found that there are at least 200,000 potential basement and cellar units if the current East New York Pilot model is expanded citywide. If the City were to pursue other strategic zoning changes including eliminating the addition of FAR from cellar conversions, there are over 400,000 potential units.
Policy change can be a never-ending grind punctuated by moments of frustration, as our 15 years of work attests. But over the past few months, despite the Mayor's shortsighted choice to back out of the  basement conversion pilot, I see an incredible amount of opportunity that will likely create a sea change in the way that basement apartments and Accessory Dwelling Units (ADUs) are considered in New York City. These include:
Cypress Hills LDC fought to find alternative funding to continue a pared down version of the pilot with 9 homes and succeeded! (mind you, the original had promised only 40 homes…) 
The City Council passed a much-needed deadline extension for Department of Building filings related to the pilot.
A Pratt Center analysis for the BASE Campaign finds that there are at least 200,000 potential basement and cellar units, and with strategic zoning changes, over 400,000.
The BASE Campaign has been growing, with new members joining the fight to bring basement legalization to the city.
Over 45 City Council candidates and candidates for other City offices have signed on to the BASE Campaign's Blueprint for Basement Apartments Policy Platform (and the list continues to grow!). If you missed the launch, check it out here. If you're a candidate for an elected office, sign the pledge here.
Assemblymember Epstein and Senator Harckham have proposed legislation at the State level that would direct cities and towns to create pathways for ADUs to be legally built. This will have an incredible impact on NYC, where the potential for new ADUs, not just basements, is in the hundreds of thousands of units.
Now the fight turns to bringing politicians on board to legislate true change. Legalizing basements is a clear step forward to solving the myriad problems stemming from the historic inequities tied to the city's racist and classist housing system. If your organization wants to join this fight or learn more – reach out.  
PS - if you want to see what this looks like in your community, check out our online mapping tool built for activists, CBOs, electeds, and any other New Yorker who wants to understand what the opportunity for basement apartments looks like in their neighborhood.
Here's some recent press to learn more: