The Pratt Center has moved!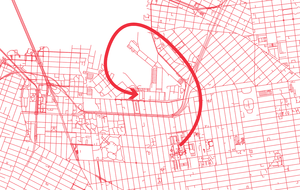 The Pratt Center for Community Development is excited to announce we have a new home at Pratt Institute's Research Yard, located on the 7th floor of Building 3 at the Brooklyn Navy Yard.
Please note that more than our street address will be changing. The Pratt Center's postal address is now:
Pratt Institute/Center for Community Development
Brooklyn Navy Yard
63 Flushing Avenue
The Research Yard, Building 3, Floor #7 
Brooklyn, NY 11205
Our main phone number and individual staff phone numbers will remain the same.
To add to the excitement, we are inviting you to visit our new space and catch up with our team during this year's Research Yard Open House on Friday, March 10 from 12–4 pm. Food will be provided and masks required. The event is free and open to the public. Register here.