Mujeres Atrevidas Film Screening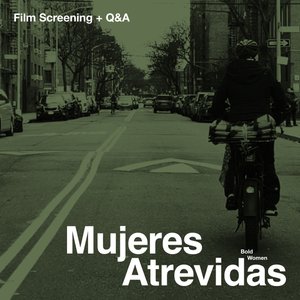 Join Pratt Center for a limited screening of Mujeres Atrevidas (Bold Women), a documentary project by artist and professor Cynthia Tobar, followed by a panel discussion.
The film chronicles the strength and persistence of female app delivery workers, construction workers and domestic cleaners in Brooklyn as they confront harsh working conditions and fight for their rights through involvement with the Workers Justice Project. Weaving together moving interviews and vérité footage that tell of their daily working lives and struggles, Mujeres Atrevidas takes the audience through the journey of how these female workers find community, overcome obstacles and tap into their inner strength to organize for themselves.
Support for Mujeres Atrevidas was provided through a 2022–23 Taconic Fellowship award from the Pratt Center. The Taconic Fellowship provides financial support to Pratt faculty and staff for projects that align with Pratt Center's mission to advance sustainable and equitable community development in New York City and its neighborhoods. To learn more or apply visit prattcenter.net/taconic