Managing Data Responsibly: How nonprofits can protect their sensitive information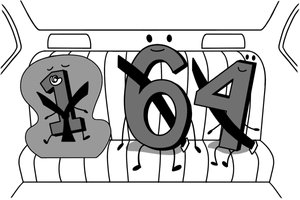 The amount of personal and sensitive data captured, processed, managed, and stored has grown exponentially as more and more people and organizations get online. The methods by which data is harvested, combined, and used have shifted dramatically, often in ways that organizations are unaware of and that people don't expect. These shifts have increased data-related risks, especially in the non-profit sector, where resources and skills are often insufficient to protect vulnerable individuals and groups' personal and sensitive data.
This training will introduce the concept of "responsible" data as we cover the technical, behavioral, legal, financial, and ethical aspects of how to more safely manage your data. 
Learning these skills will help organizations to understand what kinds of data they hold, identify potential risks and threats to their data, and outline steps to take to mitigate these risks. During this training we'll be answering questions such as:
How can we mitigate potential direct or indirect harms to individuals, groups, and our organization? How can we handle data as safely as possible?
Do we know how to protect and use data, and do we have the systems to do so? Are staff members and our clients comfortable using our data systems? 
Are we complying with applicable data laws and regulations? 
Are the ways in which we collect and use data ethical? Is there data that we should avoid collecting because of a high risk of it being misused or mismanaged?
About the Instructor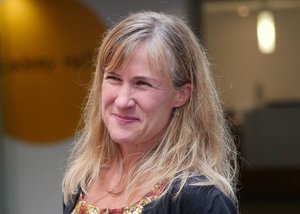 Linda Raftree is an independent consultant focused on digital safeguarding and ethical uses of technology with vulnerable populations. She has worked with UNICEF, Girl Effect, Girls Who Code, Save the Children, Amnesty International, and other organizations to conduct research on children's use of digital platforms, develop and implement digital safeguarding policies and procedures, support strategies to protect human rights in the digital environment, and ensure safe design and moderation of digital communities. She has supported organizations like The Asia Foundation, CARE, Humanity United, Civic Hall, Farm Radio, Catholic Relief Services, and USAID to develop and implement responsible data policies, guidelines, and practices. Linda started the New York City Technology Salon in 2011 and she leads MERL Tech, which explores how new technologies and digital data are changing monitoring, evaluation, research, and learning (MERL). Prior to becoming an independent consultant, Linda worked in various roles at Plan International, including child rights, child protection, youth engagement, digital development, and transparency & governance. Linda is a Certified Information Privacy Professional (CIPP) and Certified Information Privacy Manager (CIPM).