A Traveling Memorial for the Victims of Ida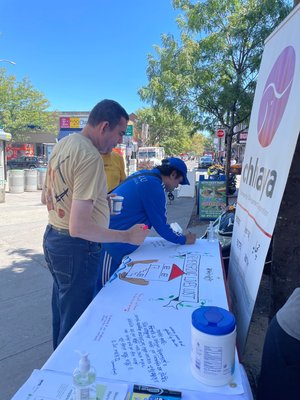 In recognition of the second anniversary of Hurricane Ida, Pratt Center joined our partners in the Basement Apartments Safe for Everyone (BASE) coalition in a multi-day memorial to the New Yorkers who lost their lives. Starting on September 1st at Diversity Plaza in Jackson Heights, Queens, Chhaya CDC displayed a memorial banner with space for community members to gather and contribute messages and memories.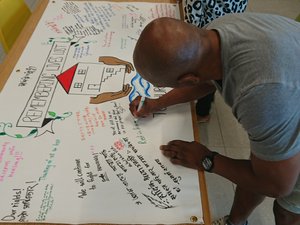 The banner then traveled to Cypress Hills LDC, where residents from East New York, home to the Basement Conversion Pilot Program, added to the banner.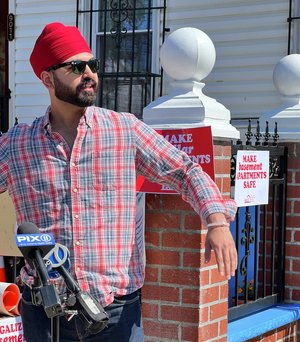 The memorial concluded on September 12th in Hollis, Queens, at the home of Amit Shivprasad. Amit's house was destroyed by Ida's floodwaters and he and his neighbors in this flood-prone community are calling for action to protect basement tenants and homeowners from future storms.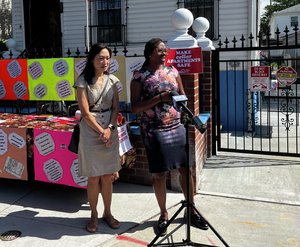 Hollis residents and BASE coalition members were joined by Councilmembers Linda Lee and Nantasha Williams, as well as representatives from the offices of Comptroller Brad Lander, Public Advocate Jumaane Williams, and City Hall.