Food Futures Food Justice Lab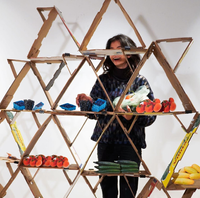 The Food Futures Food Justice Lab explores the topic of food justice in the Fort Greene and Clinton Hill neighborhoods by asking students to imagine solutions to inequitable food access. The Lab is partnering with Collective Food Works (CFW), a local non-profit providing critical resources that aim to impact current and future community food systems in Brooklyn and NYC. Students will design and beta-test ideas for CFW's new program called "Collective Baskets," a mutual aid program that seeks to address the gap between food waste and food insecurity by producing alternative solutions for healthy food access beyond the community fridge model. Solutions will take into consideration holistic access to information and resources as well as generational and culturally specific alternatives to healthy nutrition.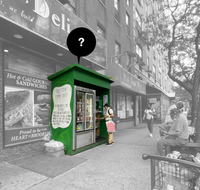 The lab will focus on Myrtle Avenue between NYCHA's Ingersoll Houses and Pratt's campus, a site local to CFW and the students of this Lab. Though not classified as a 'food desert', this section of Myrtle Avenue is a microcosm of socio-economic disparity bookended by public housing on one end and a private institution on the other. This disparity is most evident in individuals who lack access to healthy, nutritious, and culturally appropriate food.
Students are tasked with uncovering the intertwined and systemic forces behind food insecurity by challenging existing methods of research and data-gathering adopted in the design discipline. They will develop interactive tools of public engagement to understand existing food systems along Myrtle Ave and propose alternative mutual aid solutions. The goal for the project is to go beyond preconceptions of the neighborhood and reframe old and new findings into actionable spatial interventions aligned with CFW's "Collective Basket" program.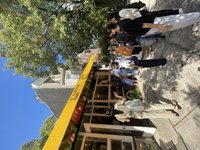 Projects developed in this lab will be presented back to CFW and local community members for assessments and future deployment along Myrtle Avenue with potential to tap into ongoing servicing and maintenance by CFW's volunteers and staff.