Deborah Gans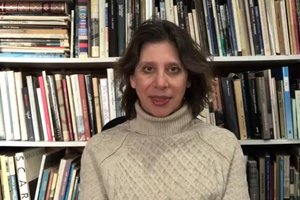 Professor Undergraduate Architecture
Deborah Gans is the principal of Gans and Company and a professor of architecture at the Pratt Institute. Gans is the recipient of numerous awards and honors, including Fellowship in the American Institute of Architects.
For twenty years, Deborah Gans has involved students in projects that deliver lasting benefits to community and aligned her professional practice with this experiential learning. Her studio, Gans & Co, includes former students who develop as professionals working with the same communities. 
Gans & Co has produced a series of community-based projects at the intersection of ecology, landscape, and housing. Under a HUD grant, with Pratt Center, they forged a community-based plan for an under-served community in New Orleans East after Hurricane Katrina. This led to their multi-year involvement in the community of Sheepshead Bay after Super Storm Sandy where they achieved the resilient reconstruction of community and housing at the scale of several blocks.