David Burney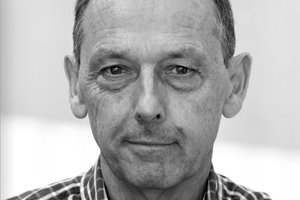 Urban Placemaking and Management
David Burney is co-founder and Academic Coordinator of the MS Urban Placemaking and Management program at the Pratt Institute School of Architecture. The graduate MS program is the first in the country to focus on the emerging field of "placemaking" as an approach to urban and community design.
David Burney chairs the board of Project for Public Spaces (PPS). PPS is a nonprofit organization dedicated to helping people create and sustain public spaces that build strong communities. PPS is a central hub of the global placemaking movement, connecting people to ideas, resources and expertise.
Mr. Burney is a member of the New York City Planning Commission and is a co-founder of the Center for Active Design, a nonprofit organization that supports public health by increasing opportunities for physical activity and healthy eating through the design of the built environment.
From 2004 to 2014, Mr. Burney served as Commissioner of the Department of Design and Construction ("DDC"), the entity charged with managing capital projects for multiple city agencies, including the NYC Departments of Transportation and Environmental Protection, and borough-wide cultural institutions, such as libraries, courthouses, fire stations, and police precincts, and museums.