Tara Duvivier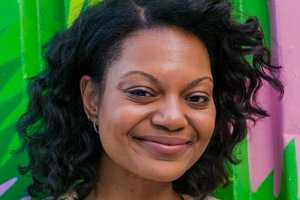 Senior Planner
tduvivier@prattcenter.net
As Senior Planner, Tara Duvivier works on a range of community-based planning initiatives at Pratt Center, providing management and oversight to our planning technical assistance and community engagement efforts. As an experienced facilitator, Tara works closely with our community partners to ensure information flows freely between stakeholders at every level, from grassroots groups, community-based organizations to city agencies and elected officials. Whether performing planning research and analysis, or coordinating between stakeholders, Tara is deeply committed to working towards solutions that are equitable and effective. 
Prior to joining Pratt Center, Tara focused on land use analysis as a planner in the Office of the Manhattan Borough President. In this role she also facilitated various task forces and community engagement processes and provided technical assistance to various constituents and community groups. Tara has over a decade of experience working in non-profit affordable housing development, where she oversaw creation of over 250 units of housing throughout the city ranging from supportive housing for formerly homeless to single family homes and cooperative apartments for low-income New Yorkers.
Tara has a Master of Urban Planning from New York University-Wagner School of Public Service and a Bachelor of Science in Engineering from The Cooper Union for the Advancement of Science and Art.
Tara loves her neighborhood of Clinton Hill where she's lived for nine years. She is active within her building's tenants association and makes a concerted effort to support local businesses.