Elmo Tumbokon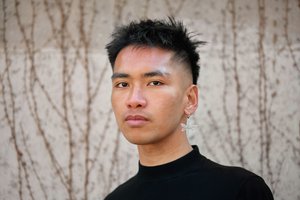 Communications Associate
ETumbokon@prattcenter.net
Elmo is part of the Communications team at the Pratt Center for Community Development. He focuses on social engagement and storytelling initiatives in support of the Center's projects. 
Elmo comes to the Pratt Center after a stint in the literary world. He served as an Editor for the Cleveland Review of Books where he focused on scouting emerging, underrepresented writers and the publication's outreach efforts. In his hometown of Los Angeles, he worked as a Teaching Artist for Get Lit-Words Ignite! where he was a Literati Fellow organizing urban justice campaigns using poetry as a tool for civic advocacy. Elmo understands that poetry is an unorthodox avenue to become fascinated with urban planning and he fully embraces that. His fascination has taken him to a Mellon Mays Fellowship where he researched media campaign strategies and urban development patterns of Rust Belt cities in the wake of the 2008 recession. It has also taken him to work with Ashoka's Economic Architecture Project where he labored to compose a national story to explain the racial homeownership gap. 
Born in Makati, raised in Los Angeles, and living in Bedford-Stuyvesant, Elmo holds a BA in Comparative American Studies from Oberlin. You can find him taking a little too long looking through the stacks at a bookstore near you.